Posts for: February, 2017
By Designing Smiles By Dr. Diaz
February 17, 2017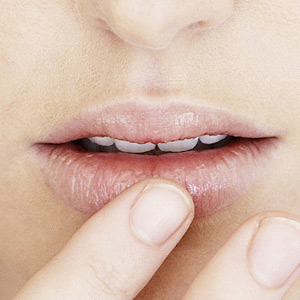 If you've noticed redness or small skin cracks at the corners of your mouth, you may have a common infection known as perleche or angular cheilitis. Depending on its cause, there are ways to treat the redness and skin cracking to lessen your discomfort.
The term perleche comes from the French word "lecher," meaning to lick. This is derived from the tendency of perleche patients to constantly lick the area to ease irritation; unfortunately, this also helps perpetuate the inflammation. Once the skin is broken the area is commonly infected by yeast called candida albicans.
Initially, perleche may arise from a variety of sources, most of them locally from either inside or around the mouth, although it can be triggered by a general body infection or disease like diabetes or cancer, or vitamin or iron deficiencies. Inside the mouth reduced saliva flow, tissue inflammation under a rarely cleaned denture (denture stomatitis), pressure on the mouth corners caused by a collapsed bite due to missing teeth and similar conditions can elevate the risks for infection. Around the mouth wrinkling or "marionette lines," deep lines that extend from the mouth to the chin due to aging or environmental exposure, can contribute to crack formation. Drooling during sleep or as a result of orthodontic treatment is also a contributing cause.
The main focus of treatment for perleche is to bring any infection under control. This can be accomplished with a course of oral or topical antifungal (yeast-attacking) medication. If the infection has spread into the mouth or throat we might then prescribe a troche, a small lozenge designed to dissolve, which you would rinse with and then swallow to affect other portions of the mouth. Steroid or zinc oxide ointments applied directly to the skin can control inflammation and serve as a barrier agent with antifungal properties to promote healing.
If the cause is more related to dental problems (ill-fitting dentures or missing teeth), then it's important to have these addressed and treated. You may also consult a dermatologist for treatments to lessen wrinkling around the mouth that might also contribute to chronic cases of perleche.
If you would like more information on cracked mouth corners, please contact us or schedule an appointment for a consultation. You can also learn more about this topic by reading the Dear Doctor magazine article "Cracked Corners of the Mouth."
By Designing Smiles By Dr. Diaz
February 02, 2017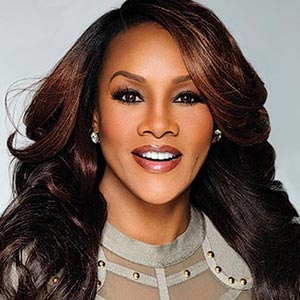 What's an actor's most important feature? According to Vivica A. Fox, whose most recent big-screen role was in Independence Day: Resurgence, it's what you see right up front.
"On screen, your smile and your eyes are the most inviting things that bring the audience in" she said. "Especially if you play the hot chick."
But like lots of people, Vivica reached a point where she felt her smile needed a little help in order to look its best. That's when she turned to a popular cosmetic dental treatment.
"I got veneers years ago," Ms. Fox told Dear Doctor magazine in a recent interview, "just because I had some gapping that probably only I noticed."
What exactly are dental veneers? Essentially, they are thin shells of lustrous porcelain that are permanently attached to the front surfaces of the teeth. Tough, lifelike and stain-resistant, they can cover up a number of defects in your smile — including stains, chips, cracks, and even minor spacing irregularities like the ones Vivica had.
Veneers have become the treatment of choice for Hollywood celebs — and lots of regular folks too — for many reasons. Unlike some treatments that can take many months, it takes just a few appointments to have veneers placed on your teeth. Because they are custom made just for you, they allow you to decide how bright you want your smile to be: anywhere from a natural pearly hue to a brilliant "Hollywood white." Best of all, they are easy to maintain, and can last for many years with only routine care.
To place traditional veneers, it's necessary to prepare the tooth by removing a small amount (a millimeter or two) of its enamel surface. This keeps it from feeling too big — but it also means the treatment can't be reversed, so once you get veneers, you'll always have them. In certain situations, "no-prep" or minimal-prep veneers, which require little or no removal of tooth enamel, may be an option for some people.
Veneers aren't the only way to create a better smile: Teeth whitening, crowns or orthodontic work may also be an alternative. But for many, veneers are the preferred option. What does Vivica think of hers?
"I love my veneers!" she declared, noting that they have held up well for over a decade.
For more information about veneers, please contact us or schedule an appointment for a consultation.