Posts for: January, 2021
By Designing Smiles By Dr. Diaz
January 11, 2021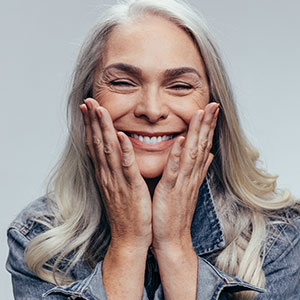 In looking at options to replace your missing teeth, you might have heard others rave about dental implants. You're almost sold on this innovative restoration method—but you're a little skittish about the upfront cost.
Here are 3 reasons why getting dental implants to restore your missing teeth is a sound investment.
A solid long-term solution. Based on findings from over 3 million implant installations over the last forty years, more than 95% of implants continue to successfully function after ten years—and many are on track to last decades. That's something that can't be said for other forms of restoration. An implant's large upfront cost could in fact even out over the long-term and ultimately cost less than other restorations that may need to be replaced sooner.
A benefit to bone health. One of the more negative consequences of missing teeth is ongoing bone loss, a process that can continue to occur even when teeth are replaced by dentures or bridges. But bone cells readily grow and adhere to the titanium metal implant imbedded in the bone, slowing or even stopping continuing bone loss. If for no other reason, their positive impact on bone health is a top reason for choosing implants.
A range of choices. Replacing multiple missing teeth individually with dental implants can be quite expensive. But individual tooth replacement is only one of the ways implants could benefit you. It's possible to place just a handful of implants along the jaw to support other types of restorations like bridges and partial or full dentures. Not only is this cost-effective, but the implant-supported restoration may be more stable and secure. And these implants may also contribute to bone health.
But before you make your decision, visit us for a complete dental examination. We'll assess if your dental condition makes you a good candidate for implants, and then provide you more information on the process and costs.
If you would like more information on dental implants, please contact us or schedule an appointment for a consultation. You can also learn more about this topic by reading the Dear Doctor magazine article "Dental Implants 101."
By Designing Smiles By Dr. Diaz
January 01, 2021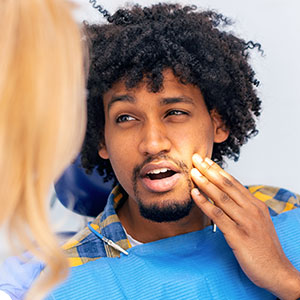 If you have tooth pain, we want to know about it. No, really—we want to know all about it. Is the pain sharp or dull? Is it emanating from one tooth or more generally? Is it constant, intermittent or only when you bite down?
Dentists ask questions like these because there are multiple causes for tooth pain with different treatment requirements. The more accurate the diagnosis, the quicker and more successful your treatment will be.
Here are 3 different examples of tooth pain, along with their possible causes and treatments.
Tooth sensitivity. If you feel a quick jolt of pain when you eat or drink something hot or cold, it may mean your gums have drawn back (receded) from your teeth to leave more sensitive areas exposed. Gum recession is most often caused by gum disease, which we can treat by removing dental plaque, the main cause for the infection. In mild cases the gums may recover after treatment, but more advanced recession may require grafting surgery.
Dull ache around upper teeth. This type of pain might actually be a sinus problem, not a dental one. The upper back teeth share some of the same nerves as the sinus cavity just above them. See your dentist first to rule out deep decay or a tooth grinding habit putting too much pressure on the teeth. If your dentist rules out an oral cause, you may need to see your family physician to check for a sinus infection.
Constant sharp pain. A throbbing pain seeming to come from one tooth may be a sign the tooth's central pulp layer has become decayed. The resulting infection is attacking the pulp's nerves, which is causing the excruciating pain. Advanced decay of this sort requires a root canal treatment to remove the diseased tissue and fill the empty pulp chamber and root canals to prevent further infection. See your dentist even if the pain stops—the infection may have only killed the nerves, but is still present and advancing.
Pain is the body's warning system—so heed the tooth pain alert and see your dentist as soon as possible. The sooner the problem is identified and treated, the better your chances of returning to full dental health.
If you would like more information on tooth pain and what it means, please contact us or schedule an appointment for a consultation. You can also learn more about this topic by reading the Dear Doctor magazine article "Tooth Pain? Don't Wait!"