Posts for: May, 2021
By Designing Smiles By Dr. Diaz
May 12, 2021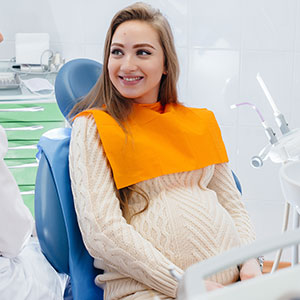 May 9-15 is National Women's Health Week, which begins each year on Mother's Day. It's an important opportunity to focus on the unique health challenges women face, and ways to better meet those challenges. Among the many health aspects that deserve attention, one of the most important is the health of a woman's teeth and gums over the course of her life.
Although preventing and treating dental disease remains a primary focus throughout life, women do face a number of different situations during various life stages that often require additional attention. Here are 3 such life moments for a woman that may give rise to oral and dental problems.
Adolescence. The changes that occur in their physical bodies as girls enter puberty may make their gums more sensitive to bacterial plaque, a thin biofilm that forms on teeth. This can cause painful swelling, a condition that may become even more acute if they wear braces. To counteract this, it's important for girls in their teens to not neglect daily brushing and flossing to remove excess plaque, and to make regular dental visits at least every six months.
Pregnancy. Each of the estimated 40 million U.S. women who have given birth share a common experience—they've all undergone the hormonal changes that accompany pregnancy. Such changes can adversely affect dental health: The hormonal shifts, and the sugar cravings that often accompany them, increase the risk for dental disease, especially gum infections. As with adolescence, daily oral hygiene and regular dental visits (as well as a healthy diet) are important for staying a step ahead of possible tooth decay or gum disease.
Menopause. Women in menopause or who have passed through it can encounter new oral problems. Persistent dry mouth caused by a lack of adequate saliva flow, for example, can cause irritation and significantly increase the risk of dental disease. Osteoporosis and some medications for its treatment could also interfere with dental care. Besides daily oral hygiene, older women can ease dry mouth symptoms with saliva boosters or drinking more water. They should also work with their physicians to minimize any oral effects from their medications.
Many aspects of dental care remain constant regardless of a woman's season of life. Daily oral hygiene should be a lifetime habit, as well as seeing a dentist at least twice a year. But there are times when a unique stage of life requires something more—and it's always better to be proactive rather than reactive in meeting new challenges to oral health.
If you would like more information about women's oral health, please contact us or schedule a consultation. To learn more, read the Dear Doctor magazine article "Pregnancy and Oral Health."
By Designing Smiles By Dr. Diaz
May 02, 2021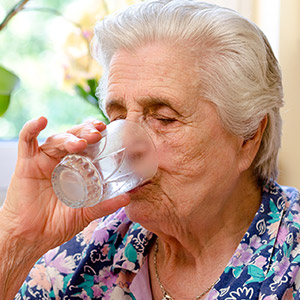 Have you ever woken up in the morning and felt like your mouth was filled with cotton? We've all had bouts of occasional dry mouth, but the unpleasantness usually goes away after we eat or drink something.
But what if you have dry mouth all the time? In that case, it's more than unpleasant—it could be increasing your risk of dental disease. That's because your dry mouth symptoms are being caused by a lack of adequate saliva. Besides providing antibodies to fight harmful bacteria, saliva also neutralizes mouth acid that can cause tooth decay.
Your decrease in saliva could be caused by smoking or moderate to heavy alcohol consumption. It could also be a side effect of medications you're taking, one reason why older people, who on average take more prescription drugs than other age groups, have a high incidence of dry mouth.
So, what can you do to alleviate chronic dry mouth?
Watch what you eat and drink. Certain foods and beverages can worsen chronic dry mouth. Try to avoid or limit alcohol and caffeinated drinks like coffee, tea or soft drinks, as well as salty or spicy foods.
If you use tobacco, quit. Tobacco, especially smoking, can dry out your mouth, as well as damage your salivary glands. Abstaining from tobacco can alleviate dry mouth and help prevent dental disease.
Drink more water. Simply drinking water ensures your body has an ample supply for producing saliva. It's also beneficial for your dental health in general, as it can help buffer your mouth's acid levels and rinse away food remnants that could become food for bacteria.
Speak to your doctor. If you suspect a drug that you're taking may be causing dry mouth, discuss with your doctor alternative medications that may minimize this side effect. Simply changing prescriptions could alleviate your dry mouth symptoms.
You can also try saliva stimulants, both over-the-counter and prescription, to help your mouth produce more saliva. And be sure you also keep up daily habit of brushing and flossing to clear away bacterial plaque and lower your risk of dental disease.
If you would like more information on protecting your mouth from dental disease, please contact us or schedule an appointment for a consultation.